Top VR

–

Virtual Reality Zone,

Milton Keynes
Welcome to Top VR, Virtual Reality Arcade in Milton Keynes.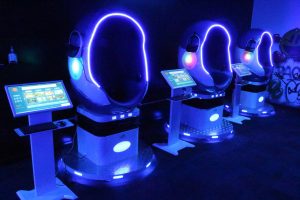 Top VR is the newest and most up-to-date Virtual Reality zone available in the whole of the UK. Fun in abundance for you and your friends as you immerse yourself in our newly created VR ARCADE. If you're into gaming in Milton Keynes you'll want to visit Top VR.
Our state-of-the-art VR headsets and virtual reality hardware provide an unparalleled experience, allowing the user to immerse themselves in mind-blowing games and VR experiences, the likes of which they have never seen before.
Whether you are a beginner or an expert we can tailor your experience to make your visit a memorable encounter and you'll want to come back to us again and again.
Top VR Virtual Reality for Individuals and Groups.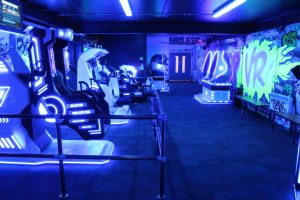 We OFFER A VARIETY OF packages at the arcade, these include:
Single sessions

Private hire

VR Parties
Whether you're looking for the latest VR driving or motorbiking experience, or you want to use a VR gatling gun we have the right virtual reality adventure for you.
The 4-player virtual reality cage games mean you and your mates can work as a team to take on a variety of challenges and be totally immersed in scenarios you never before imagined possible.
Our ultra-modern Pro headsets give you a totally realistic feel in ultra-high definition and hd stereo sound, making the scenarios all the more real and enjoyable.
Not for the faint-hearted, ride a roller-coaster and feel the thrill as if you were really there. With over 100 games to choose from you can come back and experience a different VR thrill each time.
We have VR pods where we can expose you to a wide range of virtual reality scenes to wow your senses, increase your adrenaline as well as challenge your thinking. 
Our VR 360 Degrees and VR 720 Degrees options allow you to be spun around and turned upside down giving you a fully immersive escapade you'll never forget.
Our experienced staff will take you through everything you need to know and make sure your visit to Top VR MK is as enjoyable as you can possibly imagine.
Top Cafe at Top VR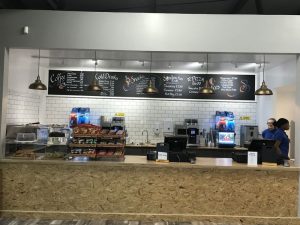 Our Top Cafe is open throughout your visit as a place to get refreshments. It's also a place to relax and unwind for anyone not participating in the VR fun. you're choice but you're really missing out.
After your fun session in Top VR, why not wind down and relax with a coffee, a tea or a cold drink and a bite to eat at our Top Cafe. You and your party can discuss the experiences you've just had and plan your next excursion into the realms of Top VR virtual reality.
Book Online Today
Top VR, a virtual reality gaming arcade is open 7 days a week for you to book your immersive experience. Book a session online and join in the fun but hurry because our available slots fill up very quickly.